Mothers Day was originally a day of war protest by mothers trying to save their sons. That's all we want now. A healthy, livable future for children everywhere. We have a chance to shape the biggest energy bill in Massachusetts this decade, which will shape the energy landscape of tomorrow.
Today's Monday Action:
MA Senator, these unrepaired gas leaks could explode unless we get a great Energy Omnibus Bill.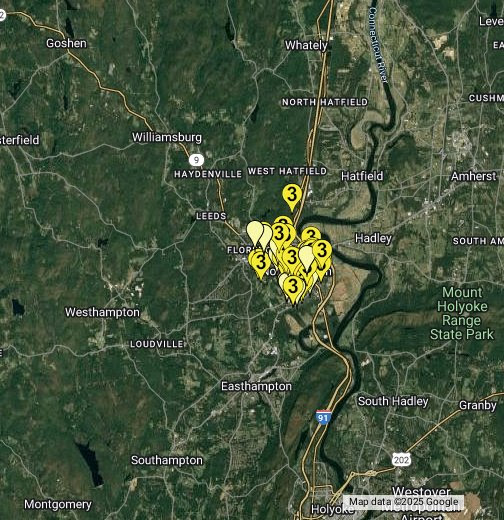 Please note: Calls and letters really count more on the state level. So if you can today, grab a postcard or reach for the phone: Find the gas leak that matters most to you on this HEET leaks map. Click on the marker to see the address and use it in the talking points below where it saysTHESE LEAKS. Or copy and paste and mention the address of "your" gas leak in your email.
It's really important that you bring this home to legislators all across the state by asking a friend in another zip code to do what you just did! You or your friend can enter a Town and State and look up State Senators and State Representatives HERE: http://openstates.org/
Remember our state legislators tell us over and over:  Six Calls From My Constituents is a Mandate.
————————————————–
Dear Senator Rosenberg,
I am very concerned about climate change. Thank you very much for your leadership opposing the pipeline tax and supporting renewables, conservation and energy efficiency. I know you and other legislators are working on a very important, energy ominbus bill before you leave for June recess. Please make sure the bill will:
1. Halt the building or expanding of natural gas infrastructure.
Instead of making consumers pay for new pipelines, make the gas companies pay to fix THESE LEAKS in the old ones.
2. Expand programs for conservation and energy efficiency.
  MA leads the nation in energy efficiency, but THESE LEAKS are creating as much climate warming emissions as we've saved with all the energy efficiency programs so far.
3. Speed our complete and rapid transition to renewable energy.
The cost to our children's health and the actual cost to ratepayers of THESE LEAKS (almost a billion dollars each year just in the Boston area) cannot continue. We need to build the renewable energy infrastructure NOW.
Tell the utilities and pipeline companies: You don't get more when you can't fix what you have. 
Thank you for protecting us and future generations.
Sincerely,
YOUR NAME
YOUR TOWN AND STATE
With Mothers Out Front
——————————-
Contact info (or HERE: http://openstates.org/):
State Senator
Stan Rosenberg
To call:
(617) 722-1500
To 
email
To write a letter:
State House Office
24 Beacon Street, Room 332,
Boston, MA 02133
———————————-
Upcoming In-Person Events:
Mothers Out Front Community Meeting: Monday, May 16. 

6:00-8:00pm

in Amherst, MA
: Learn about how to stop the dangerous gas leaks across our state. We will have time to mingle and snack. RSVP to greenzinnia at hotmail dot com

Mothers Out Front House Party: May 22, 12:45 –

3:00 pm

in Florence, MA
Please join us for an empowering and engaging presentation and discussion party with Mothers Out Front on how to protect all children and the children of future generations. There is urgency, but there is also hope. RSVP to greenzinnia at hotmail dot com. Feel free to bring an interested friend or neighbor. Child care is available (please let us know by 5/16 if you need care).Thanks for all you do. Onward!
Visit our Mothers Out Front 
webpage
 for details about other ways to join us in person and online.
In collaboration,
Your Community Organizing Team
Mothers Out Front – Pioneer Valley
http://www.mothersoutfront.org/amherst_community_team